Here you'll find answers to commonly asked questions about our user-friendly gift card management platform. Whether you're wondering about account registration, balance inquiries, or troubleshooting, we've got you covered. Our comprehensive FAQ section aims to provide you with the information you need to make the most of your MyBalanceNow experience.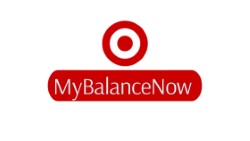 FAQs
Are there monthly fees or usage fees for GiftCardMall.com Visa Gift Cards?
There are no fees when using GiftCardMall.com Visa Gift Cards to make a purchase; However, Gift Cards that are inactive for more than 12 consecutive months will incur a $4.95 per month service fee. Please read the terms and conditions on the back of your card.
Do I need to register my card to make purchases online, by mail, or by phone?
Yes, If you wish to make purchases online, by post, or by phone, you must go to https://www.mygift.giftcardmall.com to register your card. Unless you register your card in advance, an online, mail-order or telephone merchant may not be able to verify your identity. Without this confirmation, the merchant may decline your purchase even if the card has sufficient funds.
How can I check my gift card balance on MyBalanceNow?
To check your gift card balance on MyBalanceNow, visit our website and navigate to the balance inquiry section. Enter your gift card number and PIN, and click on the "Check Balance" button. Your current balance will be displayed, allowing you to track and manage your gift card funds with ease.
Does my card expire?
Yes, subject to applicable laws, your card will cease to function if the balance is $0 or if the "expiration date" printed on the front of the card has passed. If there is the balance on your card after the expiration date, call 1 (888) 524-1283 to request a replacement card with an updated expiration date and have it shipped free of charge. Replacement card credit is credit on your card that is no longer available.